Information requests enable visitors to your site to send a request for more information prior to purchasing. In the Information Request area, you can view the visitor's company name, email, phone number, date they need the product, status of the request, and name of the site from which the request was received.

In the Action Items column, you can click "Edit" to view the Info Request Details (this will open below the Manage Info Requests section).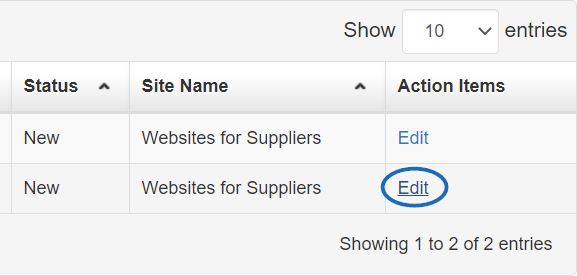 In the Info Request Details area, you will able to view all of the information that was entered in the information request. You can click on the "Product Info ID" link to view the Product Detail page.

You can also change the status of the info request by clicking on the Status dropdown. The status of an info request can be: New, In Progress, or Completed. After you have made your selection, click on Save to save your changes.